Market Applications
MetaComb™ material (MCM) is an excellent construction material, as it is well suited for interior, exterior, structural and non-structural building applications.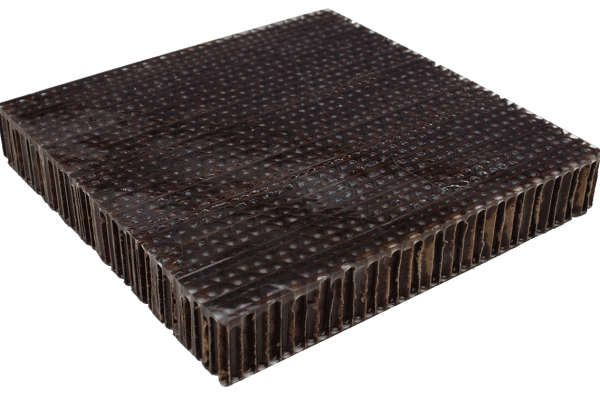 Aesthetic/Decorative Panel
MetaComb™ Decorative Resin Panels (DRP) lightweight translucent panel for use in decorative high-value building applications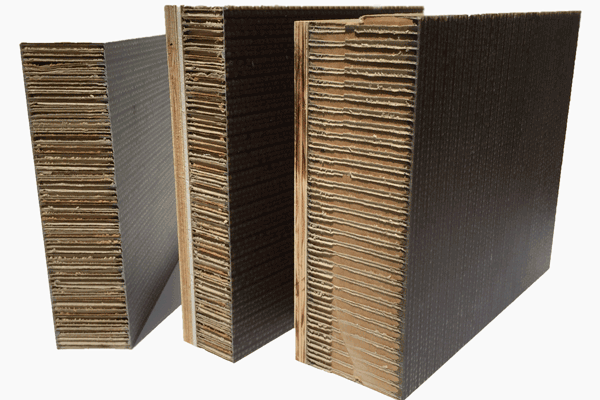 Composite structural insulated panels
Composite Structurally Insulated Panels (CSIP), well suited for interior and exterior loadbearing lightweight building applications
MetaComb™ material (MCM)
A strategy has been developed to enter high value added applications as the production costs are lowered to expand into higher volume markets.
MCI is significantly lighter than incumbent materials in the industry, and most-importantly can be produced at lower cost and leaves a smaller environmental footprint. A combination of pleasing aesthetics along with translucency, ease of deployment, enable the MCM material desirable for use in Architectural detail and Showcase panel applications.
Translucency
allows for MC™ material to be used designer lighting and furniture industries with applications ranging from luminescent wall and ceiling panels to lamps and lighting fixtures.
MCM
has a high strength/weight ratio, load-bearing and shock-absorption capacity, offers good thermo-insulation, and is water impermeable.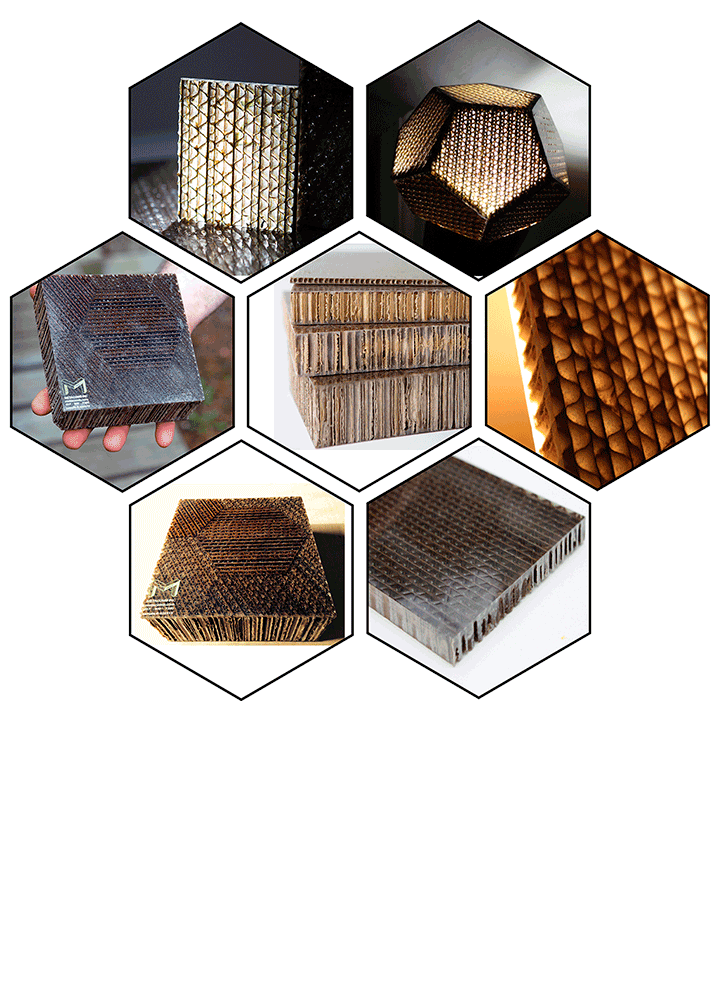 MetaComb™ has the potential to be made at a very low cost from resources that are commonly available, and to become a great local resource for building and shipping materials that are reusable, recycled, and beautiful.